ANNOUNCEMENTS: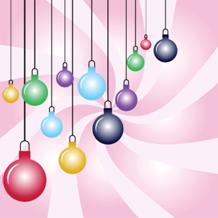 Tuesday, Dec. 10, Holiday Potluck
Guaranty Bank, Fairfax
Eat at 6:30
Join us for a potluck & fun to celebrate the holidays. Bring a dish to pass and your own table service.
At Guaranty Bank, 300 80th Street Court, Fairfax. Access the bank from 151 on 80th St. From Cedar Rapids, take 151 toward Fairfax, about 3 miles from Westdale Mall. If you get to the Casey's, you've gone too far.
Gather starting at 6:00.
Eat at 6:30
Bring a dish to share and your own table service .
We will take up a collection to donate to HACAP & Meals on Wheels food pantries in lieu of the previous Christmas Baskets
The club will provide drinks and a turkey, which Dell James is preparing.
Julie Whitlatch and Dell will have some games.
Come and enjoy an evening of good conversation, good food, some of Bill Desmarais's fabulous sides, games and door prizes. Door prize donations are also welcome.
Guests are welcome
Because the November newsletter got to members late last month, election of officers will take place at the party. The nominating committee is presenting the following slate of officers:
( nominations will also be accepted from the floor at the meeting).
President: Marv Houg or Tom Whitlatch
Vice-President: Bill Desmarais
Secretary: Dell James
Treasurer: Dale Stout
Editor:
Webmaster: Sharon Sonnleitner
Liaison: Joy Cummings
Board member through 2015: Dave Roush
Note that we are still in need of an editor for our newsletter. We have been sending out an email periodically. If you have an email address and aren't receiving these emails and you would like to - please make sure that Dale Stout has your current email address (contact him at
dhstout55@aol.com
).
---
---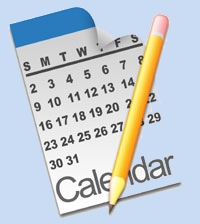 CALENDARS OF EVENTS

to see events scheduled by clubs in the Midwest area.
---
No flash player!
It looks like you don't have flash player installed. Click here to go to Macromedia download page.